#SassySpotlight: College Park's Latest Flame, Kap G!
New week. New face. New spotlight. #KapG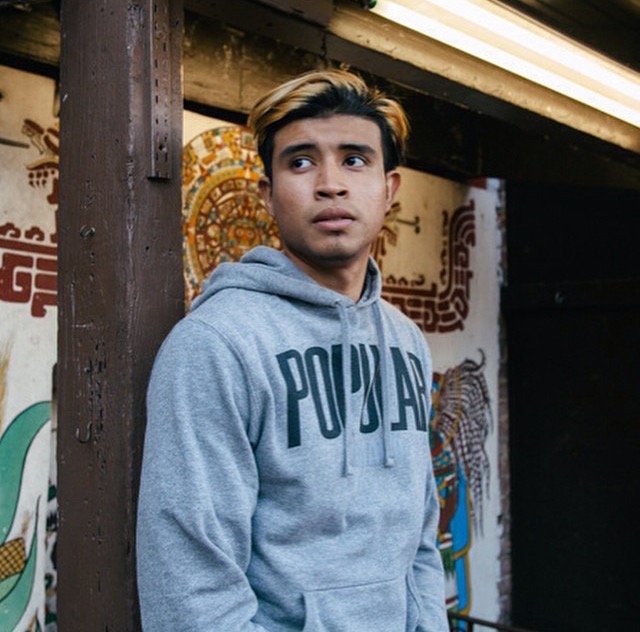 For those of you who follow our Instagram page (if you're not doing so, click her). I'm sure you've seen our #MCM yesterday, Kap G. While scrolling through Tidal, I came across an album titled El Southside and decided to give it a listen. Instantly, I began to feel the beat and wondered who this was rapping as his thick southern accent clearly indicated he was from some part of  GA. One quick search on Google and here we have this tall Latino guy who just happens to be VERY attractive.  But he wasn't what I was expecting. Some of you may call it ignorant, and frankly, I don't care — but he has a swag about him that I typically associate with the brothas. Nonetheless, I was NOT expecting THAT voice to come out of his mouth. I had to go back to look at the album cover in case I had mistyped his name and sure enough, there was Kap, off to the side but standing out well enough that I should of noticed him.
After finishing the project, I did a little more research on Kap and found that he is of Mexican decent and was born and raised in the A. (That would explain the swag) He's done work with Kirko Bangz, T.I., Jeezy and is also signed to Atlantic Records. This 21-year old is on his grind and has made a fan out of me with just one listen. And for that, I've decided to make Kap G this weeks #SassySpotlight . Check out his latest project and be sure to let us know what you think.
–  Yolanda Danae'
---